Keys – Vance Gloster
Guitar – Peter Matuchniak
Vocals – JoJo Razor
Bass – Rick Meadows
Drums – Alan Smith
I first saw Gekko Projekt at Nor Cal Prog Festival in San Francisco, CA in 2012. I was blown away by their capture of old school prog. Peter Matuchniak's sweet guitar playing reminded me of Steve Hackett. Vance Gloster was like a mad scientist behind a stack of keyboards twisting knobs with his hands flying over the keys. I thought about how wonderfully great they were and how I would have loved to be in a band like theirs. But they were from Los Angeles and I was in Oakland and the distance seem like a million miles away.
It was on Cruise to the Edge that Vance and I got to share the stage together, playing and singing Yes' Roundabout in front of a large mixed audience of talent and passengers at the After Hours Electric Prog Jam. We knew we had something special together. I heard myself say that I would drive ta million miles for the right project. He mentioned that we should get together and try our hand at a few musical things.
Vance sent a song for me to learn. Unbeknownst to me, Sing for Me was a song Peter had written that contained a shared vocal lead. I was to sing the female lead part although I had learned the male part by mistake. I drove down to Los Angeles and we recorded it at Vance's studio. It was a very fun, poppy song that had a current radio feel and was far from the prog vein of Gekko Projekt. I liked it and gave it an American Petula Clark kind of feel that I felt it deserved. It was shortly afterwards that they asked me to be part of Gekko Projekt. I was honored and excited.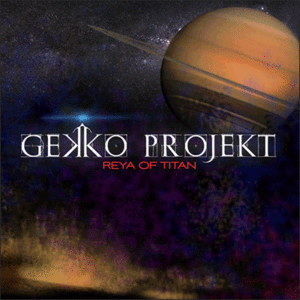 Gekko Projekt
Reya of Titan
Label – Melodic Revolution Records
Year – 2015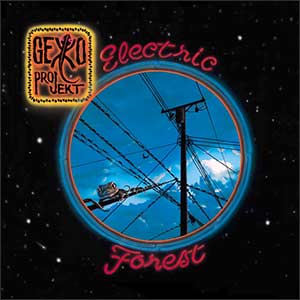 Gekko Projekt
Electric Forest
Label – Progrock Records
Year – 2012